SOFT WASHING COMPANY IN SUMMERVILLE, SC Premium Cleaning Services

#1 Source For Exterior Cleaning
Steven, M
Wish I would have taken a before picture of the side of my house as it was bad. All Green. Thanks to Gary and his Soft wash crew . It looks brand new!

Markita, S
Best service and outcome we have had with any exterior cleaning service in our 25 yrs in Charleston. Prompt, respectful, great value, and a super clean, crisp house! We'll definitely be repeat customers!!

Christy, K
Gary provides prompt, professional service at a fair price. Our house looks great!

Whitney, D
Does a fantastic job! Very professional and reasonably priced!

We Make Pressure Washing Easy
Get In Touch
Contact us to enquire about our services. We can answer any questions you have.
Schedule An Appointment
We offer free estimates, so book your consultation today and we will come to you!
We Take Care Of You
Relax while we take care of you, reducing the stress of your property maintenance.
When We Leave
Your property will look refeshed and rejuvenated, making it brand new again.
Brick Cleaning
We can make your 100 year old bricks look brand new with a fresh soft washing.
Driveway Cleaning
Soft washing your driveway is a quick way to add the curb appeal that can make or break your home.
Concrete Cleaning
Regular maintenance and cleaning will help keep the concrete looking its best and help prevent further damage.
Deck Cleaning
Deck cleaning is essential for maintaining a safe and attractive outdoor space.
Fence Cleaning
Regular fence cleaning also helps to prevent damage from weather, pests, and other elements.
Why Choose Soft Wash Pros?
As your biggest investment it is important to keep your home and property looking it's best.   Unlike traditional pressure washing, soft washing is easy on your home and offers spectacular results for a low price.
Soft washing offers a distinct difference when compared to pressure washing in that it has less wear and tear on your home and is safe for the environment, two things that pressure washing cannot guarantee.
As one of the only Summerville Soft Wash companies we go above and beyond for our customers.  We are fully insured, licensed and bonded through the state of South Carolina.
Founded by Gary Ensminger ,  Soft Wash Pros LLC is one of the few service companies in South Carolina which hires and trains South Carolina teachers as their sole employees.  Background checked, drug-free workers are the only people we hire.
Check our About Us Page to learn more about our company.
Call Today for a Free Estimate
Soft Wash Pros is a full-service professional cleaning company that offers various services to help keep your premises looking and feeling their best. Our services are designed to provide the most effective cleaning solution while protecting the environment. We offer a range of services designed to meet all your needs, from pressure washing services to soft washing services.
Professionalism
We ensure that your property will be cleaned to the highest standards.
Safety
Our team use specialized equipment so that your property is cleaned safely.
Cost-Effect
We work with your budget to provide you with the best possible price.
Time-Saving
Soft Wash Pros save you time by doing the job correctly the first time.
Eco-Friendly
We use safe and environmentally friendly cleaning solutions.
Honest Remarks From Our Neighbors
Richelle, G
We recently bought a house and wanted to get the house pressure washed due to dead bugs and algae growth. Gary was great to work with and he did an amazing job! He arrived on time and within two hours, our two story house was super clean! I highly recommend Gary, completely worth the price!

David, G
Gary did an excellent job cleaning the gutters and washing the house with a low pressure. I had no paint damage or widow issues with his low pressure cleaning system. He was early and very professional on one of our dog-days -of summer when the heat index was over 107. Still delighted with the service. The crew spent time to cover my Ring door bell before the service. Great job.

Alyssa, M
My husband and I highly recommend Soft Wash Pros. Gary made our house look brand new again, I only wish I had taken before and after pictures because the difference was remarkable. He's easy to work with, does a thorough professional job, has competitive pricing, and clearly cares about the quality of service he's providing. Honestly I didn't know if the exterior of our home could ever look so clean again, but I was so pleasantly surprised that Gary was able to make it look like new again. Such a relief! He's definitely our new go-to person for pressure washing needs. You will not be disappointed!

We Only Deliver The Best!
Professional Soft Washing Services in Summerville, SC
Soft washing services are essential for maintaining the quality and value of your home. Soft washing can help keep your home looking its best inside and out. It can also prevent potential damage to the exterior of your home and increase its curb appeal. Soft washing removes dirt, grime, mold, algae, and debris buildup that accumulates over time. Having your home soft washed removes dirt and debris, preventing mold, mildew, and grime buildup.
This can help keep your home looking its best and increase its value. Also, soft washing can help prevent potential damage to the exterior of your home. By removing dirt and debris, soft washing can prevent rust and corrosion and help keep your home's exterior in good condition for years to come. Finally, soft washing can also increase the curb appeal of your home. Having your home soft washed makes it look more attractive and inviting to potential buyers.
Removes dirt, grime, and debris from surfaces.
Enhances the appearance of your home.
Preserves the integrity of the exterior.
Solus tatem volustas asner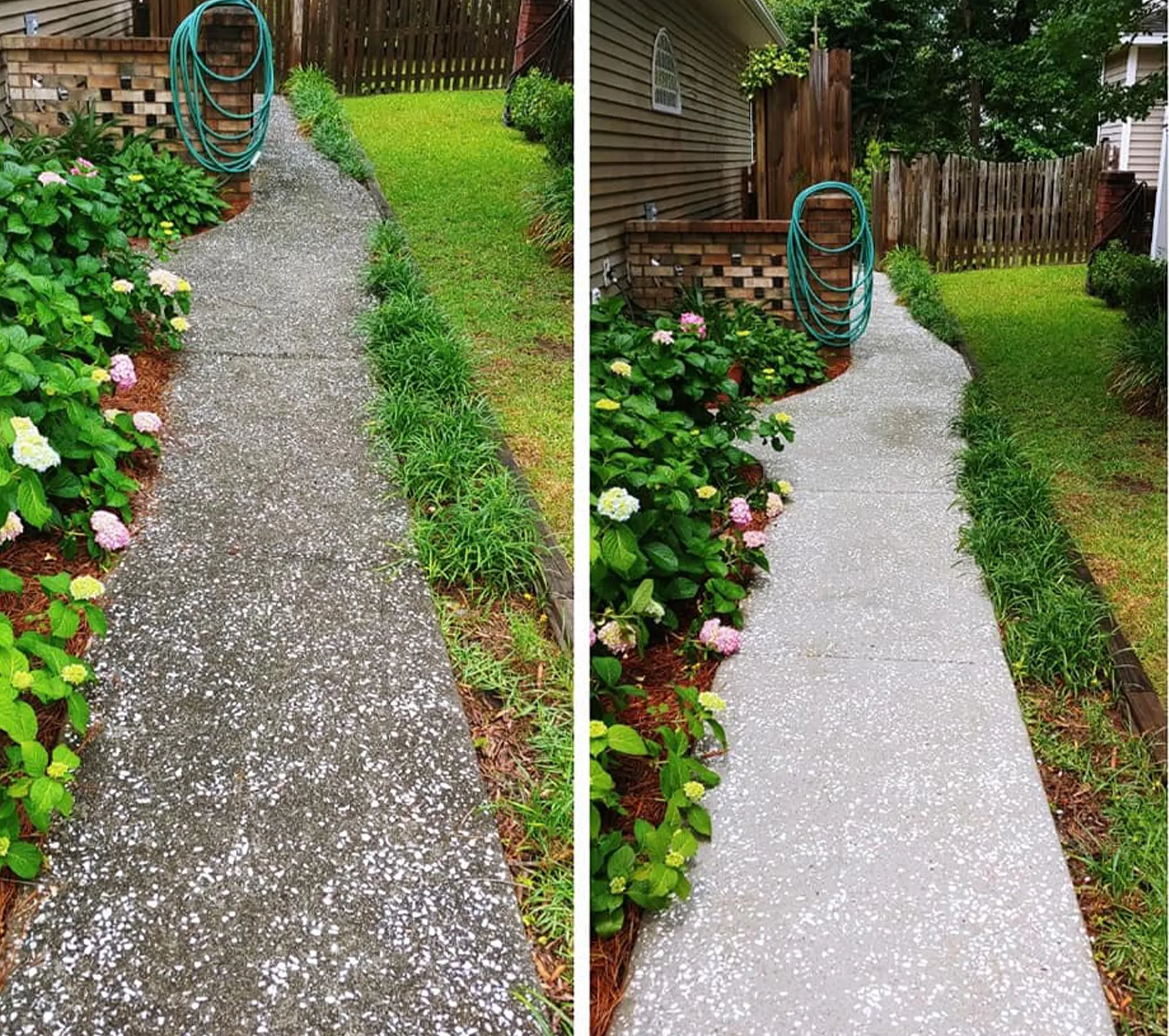 Here is how Soft Wash Pros is different from the Competition
Our services differ from the competition because we use high-quality cleaning solutions and the latest equipment to ensure a deep and thorough clean. Our team is committed to providing an exceptional customer service experience with friendly and knowledgeable staff who will work with you to meet your individual needs. We also offer competitive pricing and flexible scheduling. At Soft Wash Pro, we strive to ensure you receive the best possible service. We guarantee that you will be more than satisfied with your results.
Additionally, we are committed to protecting the environment. Our cleaning solutions are biodegradable and non-toxic, and we use eco-friendly methods to ensure our services are as safe and effective as possible. We take pride in our commitment to environmental sustainability and strive to leave your property looking its best with minimal ecological impact. Contact us today to learn more about our services and how we can help you.
Latest Technology
Our services use the latest technologies and products to ensure quality results.
Flexible Scheduling
Soft Wash Pro offers flexible scheduling to accommodate your busy lifestyle.
Quality Assurance
We guarantee our work and promise to leave your property rejuvenated and new.
Budget Friendly
We offer budget-friendly prices to help our clients get the best bang for their buck.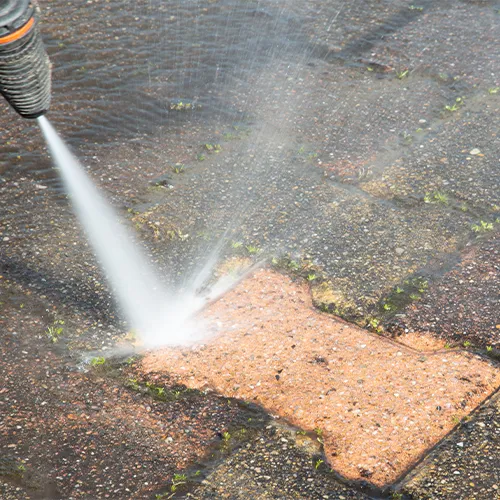 Power Washing
Power washing removes dirt, grime, mold, and other debris from hard surfaces.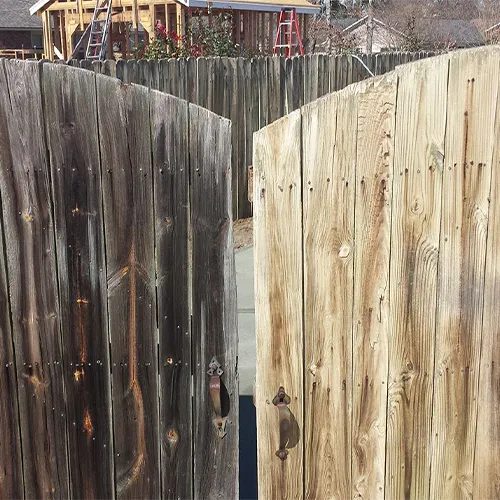 Soft Washing
Soft washing services are a great way to keep your exterior surfaces looking clean.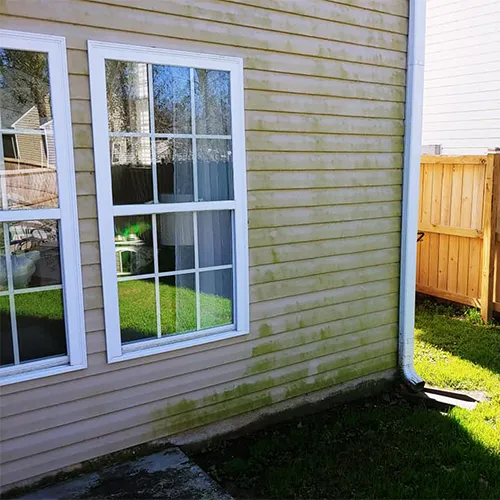 House Washing
House washing is a great way to keep your home looking its best and to protect your investment.
Roof Cleaning
Roof cleaning maintains and extends the life of a roof, improving the look of a home.
Gutter Cleaning
Gutter cleaning involves removing leaves, twigs, and other debris from the gutter and downspouts.
We are Committed to Your 100% Satisfaction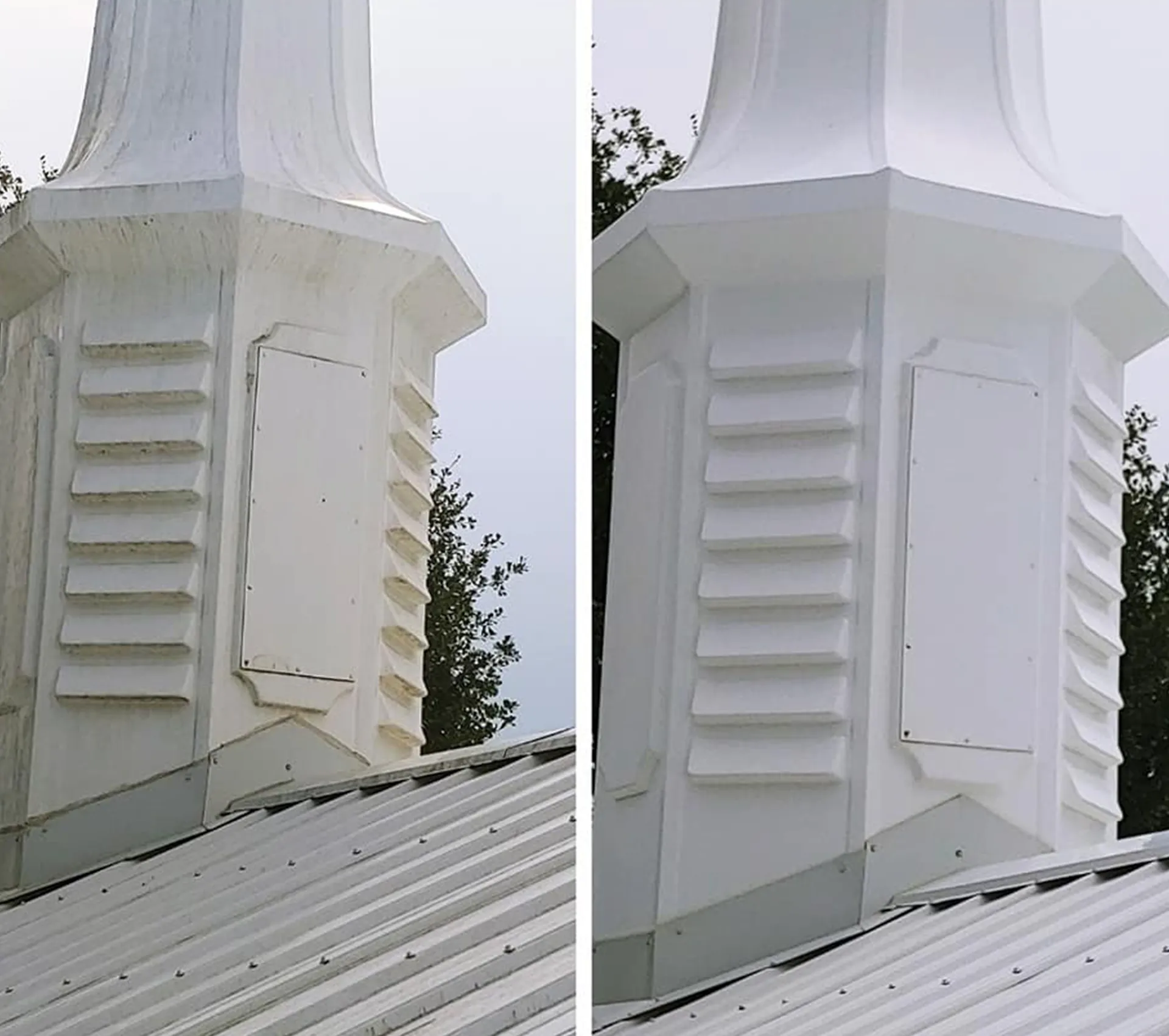 Our Expert Soft Washing Services
Soft Wash Pros provides expert soft washing services to restore and maintain the exterior of buildings, including homes. Soft Wash Pros uses a low-pressure washing to clean any surface, including brick, siding, decks, and driveways. We also specialize in soft washing, which uses a gentle combination of detergents and water to clean hard-to-reach areas such as gutters and overhangs. Soft Wash Pros' experienced technicians know the latest cleaning techniques and use the most advanced equipment.
Our team is highly trained in safety protocols and adheres to all local and state regulations. Every job is performed with care and attention to detail. Soft Wash Pros offers various services to meet customers' needs, including power washing, soft washing, window cleaning, and gutter cleaning. Our team is friendly, knowledgeable, and dedicated to providing excellent service to every customer. Soft Wash Pros is ideal for all your soft washing needs, whether you need a one-time cleaning job or a long-term maintenance plan.
Removes mold, mildew and algae.
Helps to prevent damage from moisture.
Reduces utility bills by improving energy efficiency.
Improves air quality around the home.
Customized Solutions
Soft Wash Pros offers customized solutions for all types of property cleaning needs.
Versatility
Soft Wash Pros provides a wide range of services that can be tailored to meet your needs.
Licenced and Insured
We are fully licensed and insured, assuring you that you are dealing with a professional.
Quality Services
Soft Wash Pros guarantee high-quality results, leaving your property looking clean and refreshed.
Reliability
Soft Wash Pros can be relied upon to deliver quality results on time, every time.
Here's How You Can Count On Us!
Soft Wash Pros is dedicated to providing perfect results for our customers. Our mission is to deliver a spotless property, but we go one step further - by making sure our customers are 100% satisfied.
Our goal is to be the best Summerville Power washing company. We use state-of-the-art soft wash cleaning products, safe chemicals and a reliable team that guarantees 100% satisfaction to our customers.
At Soft Wash Pros, we are committed to providing efficient and effective service. We understand that you are entrusting us with a valuable asset, and we take that responsibility seriously.
You can count on us to provide you with a high-quality service tailored to your needs. We understand that every project is different, and we are here to help you get the best possible results.
Contact us today for your free estimate and learn more about our quality services at Soft Wash Pros.
Call Today for a Free Estimate
Be The Talk Of The Neighborhood
Choosing Soft Wash Pros for your soft washing needs is an excellent option because they specialize in soft washing. This method is safer and more effective than traditional pressure washing. Soft washing is less harsh and uses lower pressure, making it ideal for cleaning delicate surfaces, like asphalt shingles, without causing damage. The team at Soft Wash Pros takes excellent care to ensure that the pressure is set at the proper level for each job and that the cleaning solution used is safe and effective.
Soft Wash Pros also offers a wide range of services, from roof cleaning to gutter cleaning to house washing, so you can be sure that you're getting the best service for all your soft washing needs. In addition, our experienced technicians are highly trained and knowledgeable, so you can rest assured that your property is in good hands. We are fully licensed and insured and go above and beyond to ensure that each job is completed correctly and to the highest standards.
Keeps siding and other materials looking new.
Extends the life of exterior materials.
Prevents the spread of allergens and other contanimants.
Improves the curb appeal of your home.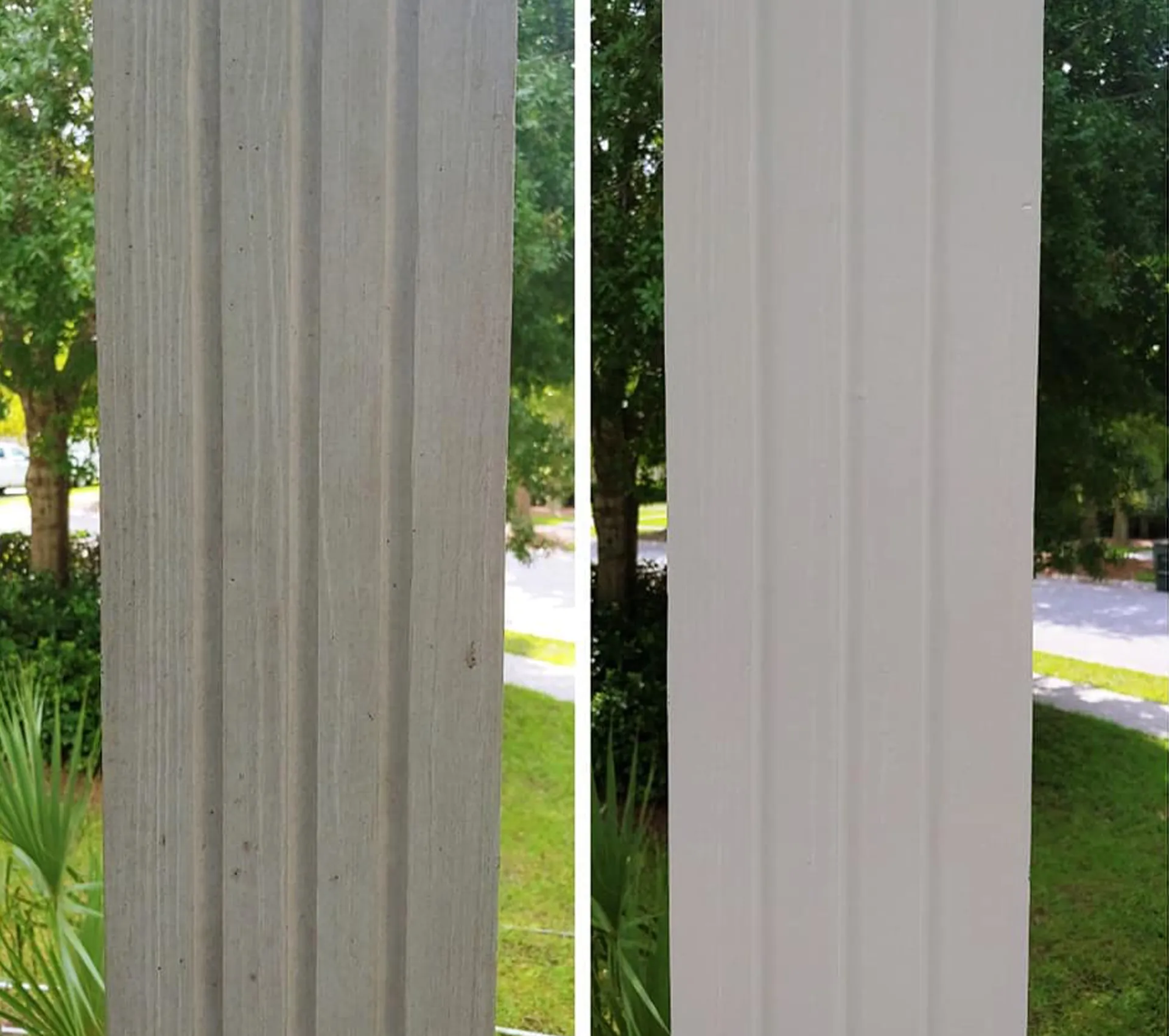 Soft Wash Pros
Phone Number:
843-701-9257
Follow Us: