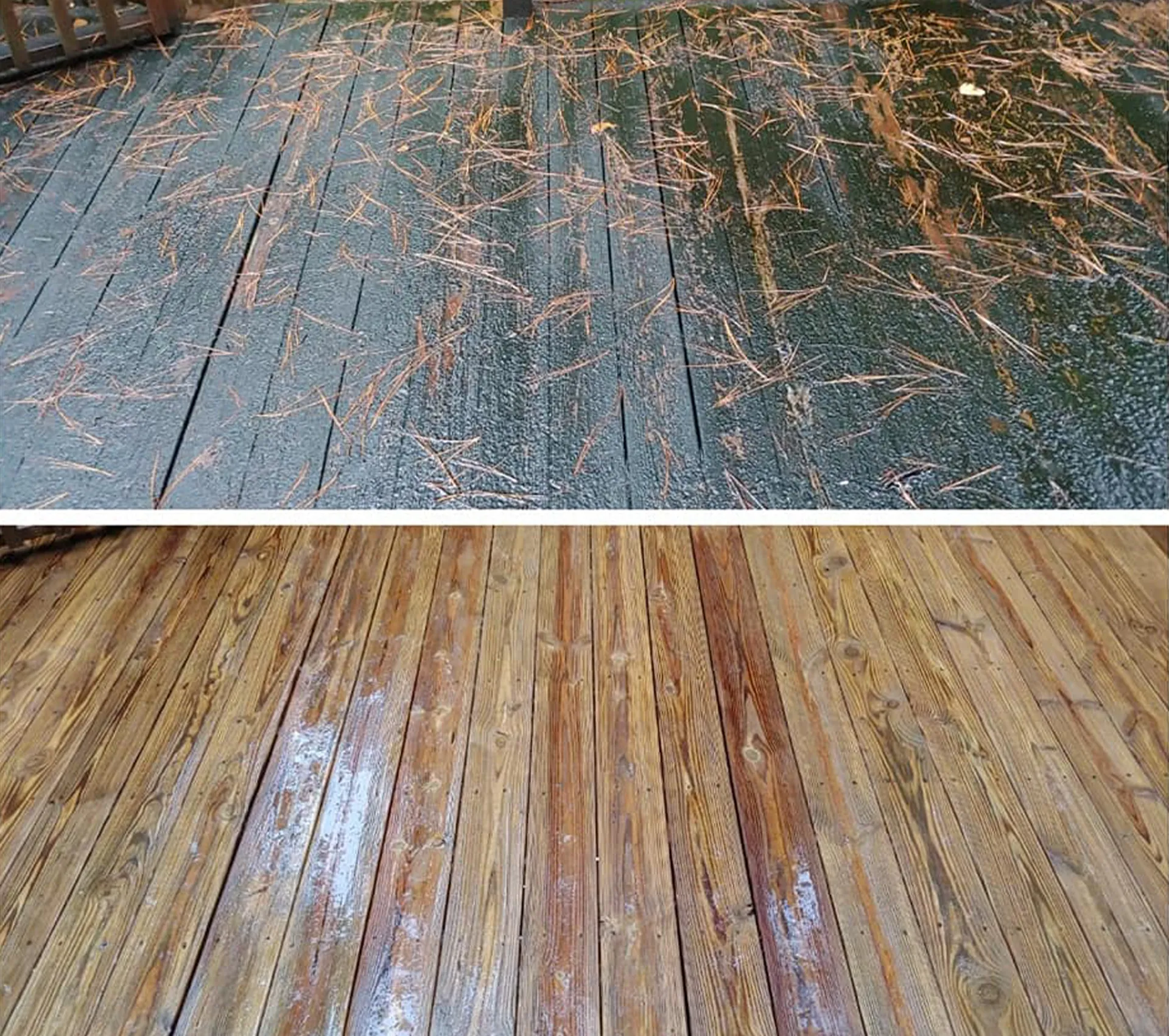 Nothing brings back the sparkle of your home or business exterior like a professional pressure washing service. Serving Summerville, SC, we offer premium pressure washing services, providing a solution that leaves your property looking vibrant and new!
Why Choose Our Pressure Washing Services in Summerville, SC?
As a locally-owned company, we understand the unique challenges faced by properties in Summerville SC. Our pressure washing experts are committed to providing efficient and effective services that work to brighten up your home or business. We work with precision, ensuring to safeguard your property whilst eradicating grime and mildew.
Benefits of Regular Pressure Washing
Regular pressure washing is more than a cosmetic upgrade. It provides a variety of benefits that can protect and enhance your property. By removing harmful elements such as mold, algae and dirt, you not only improve property appearance but also prevent potential damages in the future. It's a long-term investment in the protection of your property.
Residential Pressure Washing Services in Summerville, SC
Make your home the envy of your neighborhood with our professional residential pressure washing services. From sidewalks and driveways to full home exteriors, we have the expertise to do it all. Our team uses safe, effective methods and top-of-the-line equipment to ensure stellar results every time.
Commercial Pressure Washing in Summerville, SC
We know the importance of maintaining a professional image, which is why we offer exceptional commercial pressure washing services in Summerville, SC. Our professional and prompt approach works around your busy schedule, disrupting your business operations as little as possible while guaranteeing impressive results.
Harness the Beauty of Your Property with Our Summerville, SC Pressure Washing Services
Make the smart choice, and get the exterior of your home or business looking its best. Trust our experienced team for quality pressure washing services in Summerville, SC that truly make a difference. Contact us today, and let us renew the exterior of your building whilst staying kind to the environment.
Learn More: Visit our Homepage to discover who we are.
Our Services: For a comprehensive look at our offerings, check out our Service Page.
Get in Touch: To start your journey towards a more comfortable and energy-efficient home, Contact Us for a consultation.
Call Us: Ready to talk? Dial our phone number 843-701-9257 to speak with one of our experts.
Stay Updated: For news, tips, and customer testimonials, follow us on Facebook.